Wire Wrapping 101
I am teaching a mini-workshop on "How to Wire Wrap" for the members of the Pinellas Geological Society. We will make cuff bracelets like the one shown here. It can be a men's cuff bracelet, as well as for women. This wire wrapped bracelet uses the basic technique necessary to make more complicated pendants and other wire wrap jewelry. The basic part of wire wrapped jewelry is the "wrap". The wrap is the part that holds a bundle of wires together. I will go into more details in the class, but here are the basics of how to make wire wrapped bracelets like the one above:
Wire
The wire wrapping wire used is square wire for the "bundle", and half-round wire for the "wrap". The flat sides of these wires make neater wire jewelry
The tools and wire wrapping supplies you need are: flat nose pliers, and wire cutters. You also need narrow tape and an extra fine point permanent (Sharpie) marker. Pliers should have smooth flat blades that won't mar the wire.
Each Square Wire in the bundle must be straight
Place a nuber of square wires together. Tape them in a few places, so they fit together and lie flat.
Form a hook on one end of the half-round wire with your pliers. Pull the short end towards the right. The flat side of the wire is inside.
Place the hook onto the square wire bundle.
Hold the short end of the hook with pliers while folding half-round wire around the bundle.
Working from right to left, continue folding the half-round wire until you have the desired number of wraps. Wire wrap ends should be on the back of the bracelet. Trim ends so they don't show from the front.
Make more wraps along the length of the bundle, distributing evenly.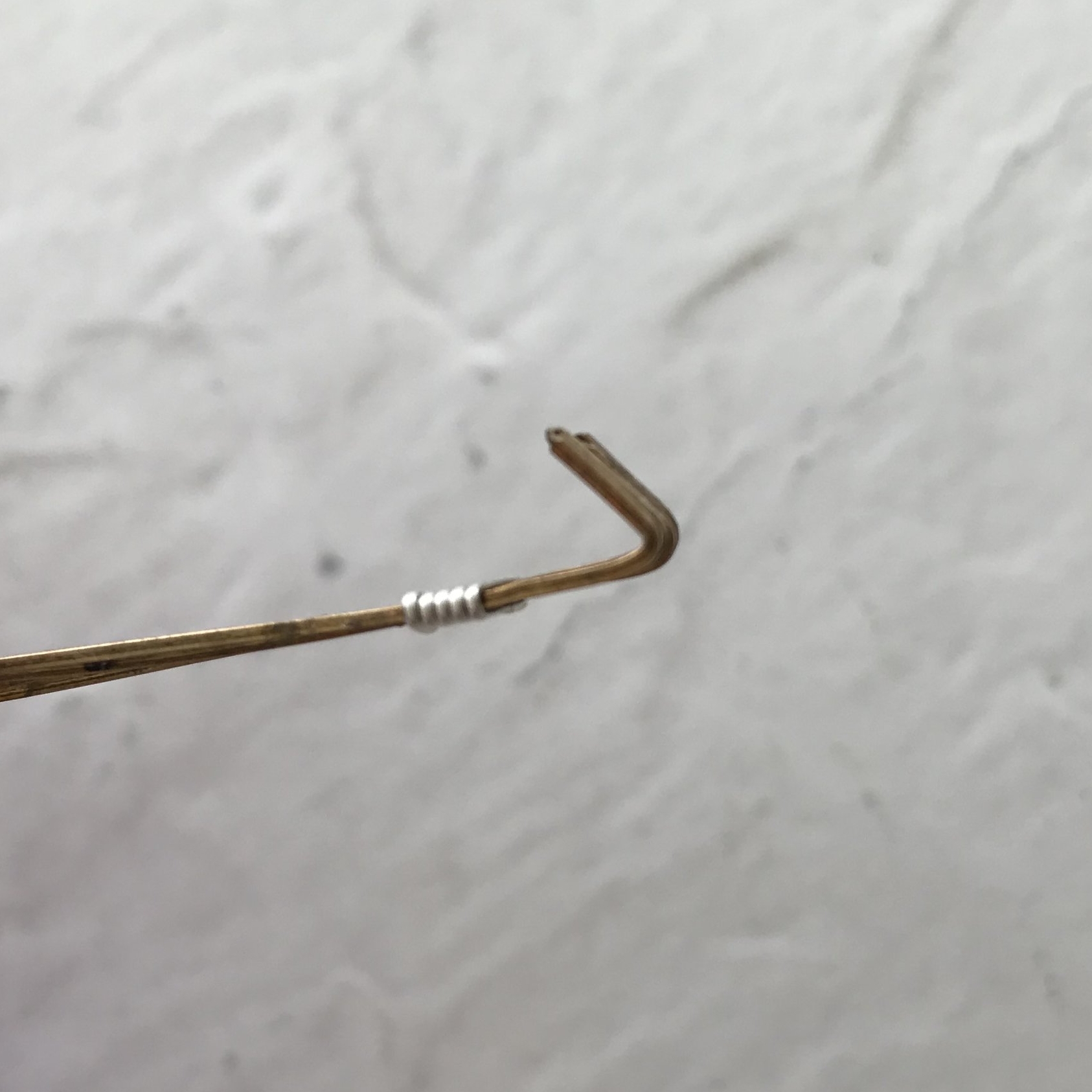 To finish the bracelet ends, make a 45 degree angle towards the back of the bracelet using the pliers.
Trim wire ends at the curve of the first (45 degree angle) bend using wire cutters.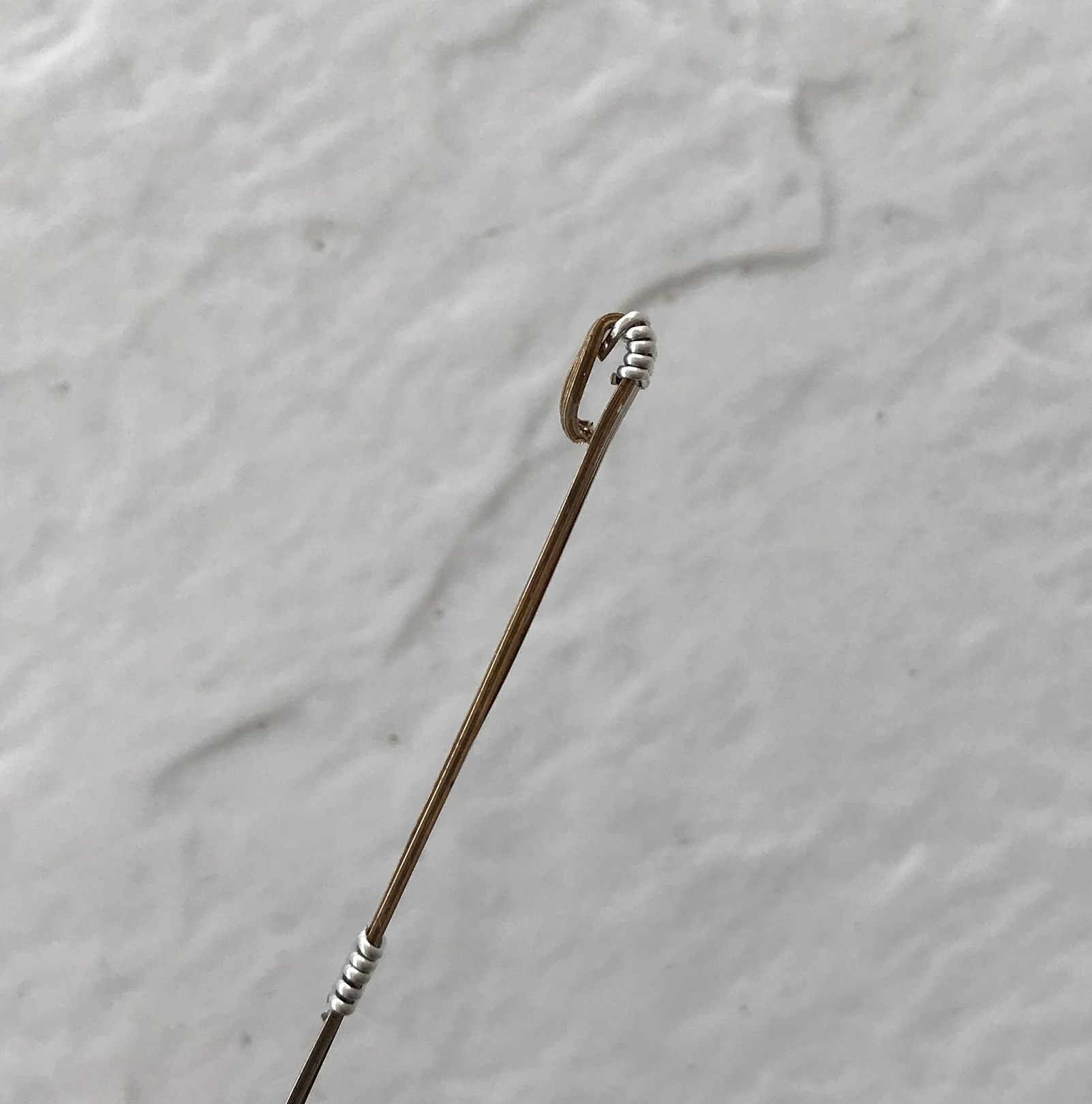 Fold all the way down at the second bend to finish the ends of the cuff bracelet.
Repeat the above finishing steps on the other end of the bracelet.
Shape the wire bundle around a mandrel, starting with a larger size and working down to fit. Here, I am using a section of PVC pipe for a mandrel.