Announcing the Winner!
Sketch Your Own Jewelry
The reception for my recent art exhibition, "Spark to Sparkle" featured a competition. I asked those who attended to sketch their own jewelry design in a brand new sketchbook that night.
The following sketches were entered in the contest. Here's what I like about each one: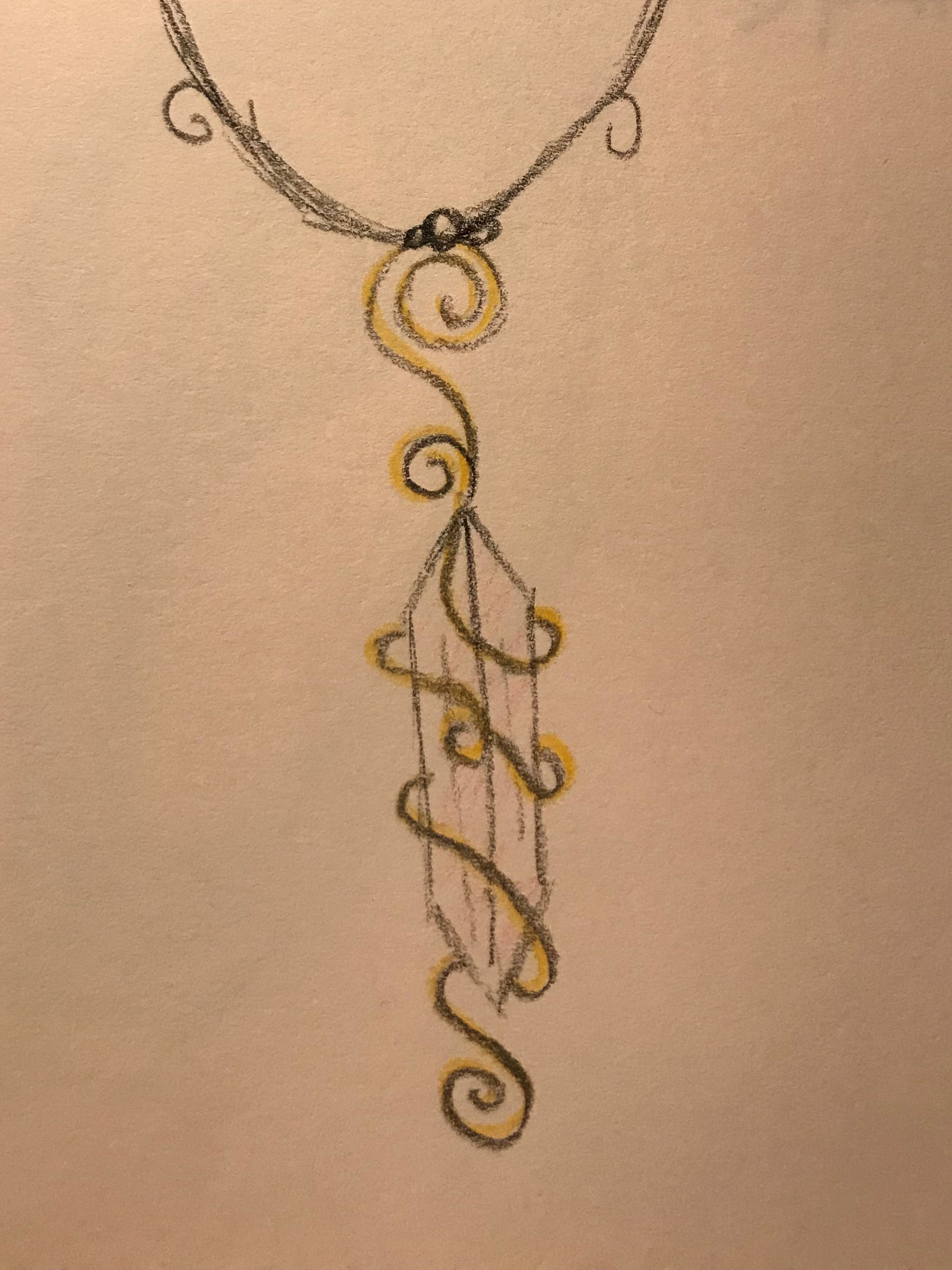 This spiral wire wrapped Crystal uses an interesting twist on the usual wire wrapping. I like the extra curls and loops.
Triangle Wrap Around Ring
I think this is a great and unique design by artist, Patti. The ring itself is a simple wrap design, but it features geometric triangle-like pieces on each side of the ring. The ring would probably be adjustable.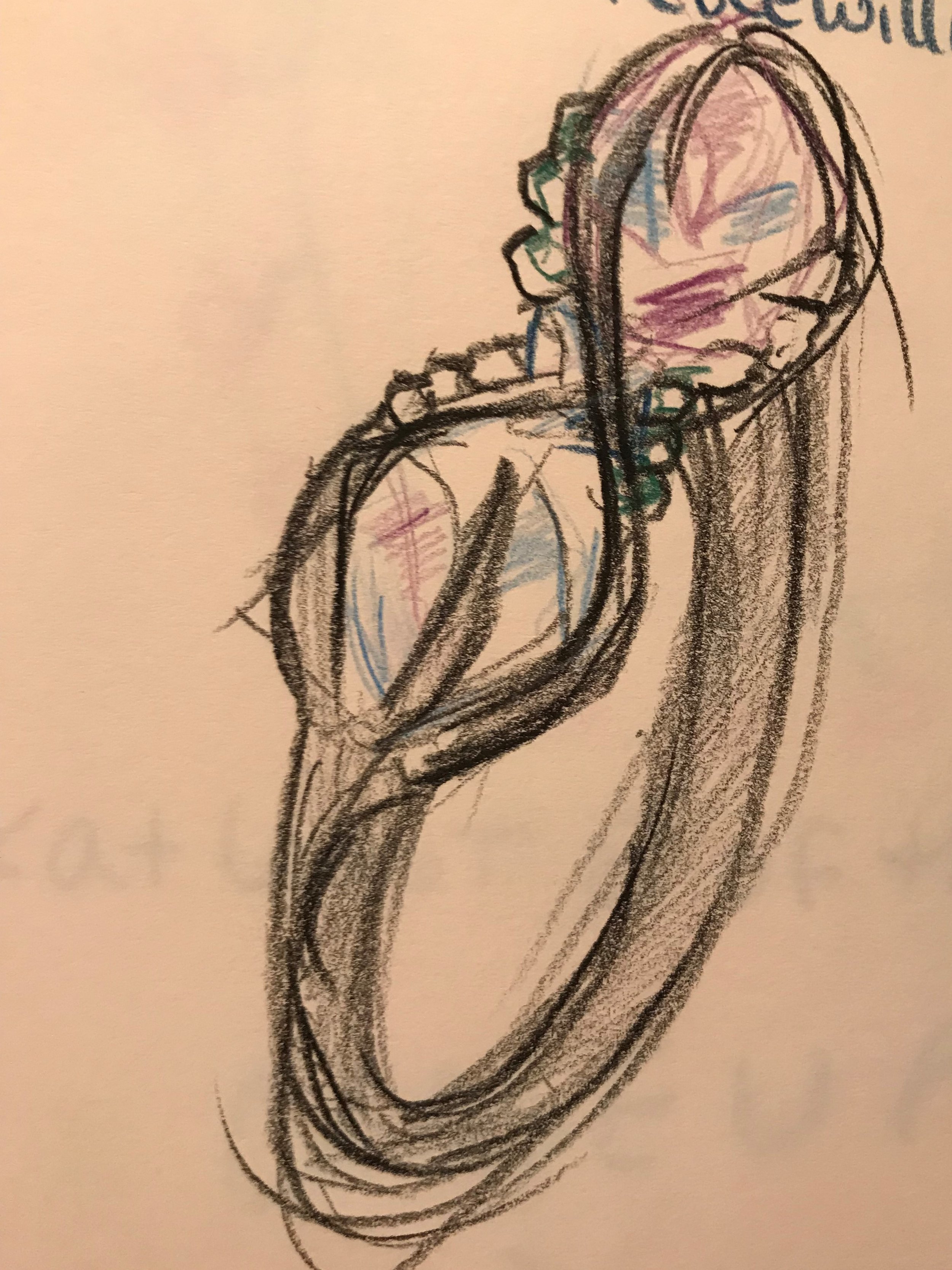 What a nice concept. Artist, Miranda says it means "two, in harmony". A wire or strip of metal wraps around the 2 beads (pearls?), uniting them into one. I think it would make a nice wedding ring.
And finally, The Winner!!! This design by artist, Nancy Eggert is my favorite. It reminds me of a Native American Squash Blossom necklace. Instead of squash blossoms, it features funky little disks. I am choosing it because the individual disk design intrigues me. The sketch specifies three different types of metal. In my mind the pieces are moveable. I want to see if that will work, or if the pieces would have to be solidly soldered together. I also love Nancy's note at the bottom of the page: "Something Odd!"
Thank you to each person who entered the contest. Keep on designing in your own unique way.
Next I will make the winning design. Keep coming back to this blog to watch my progress! Congratulations to Nancy!
Don't forget that you can still see my exhibition of original designs, "Spark to Sparkle" at St. Pete ArtWorks through November 11.