Steampunk Christmas Ornament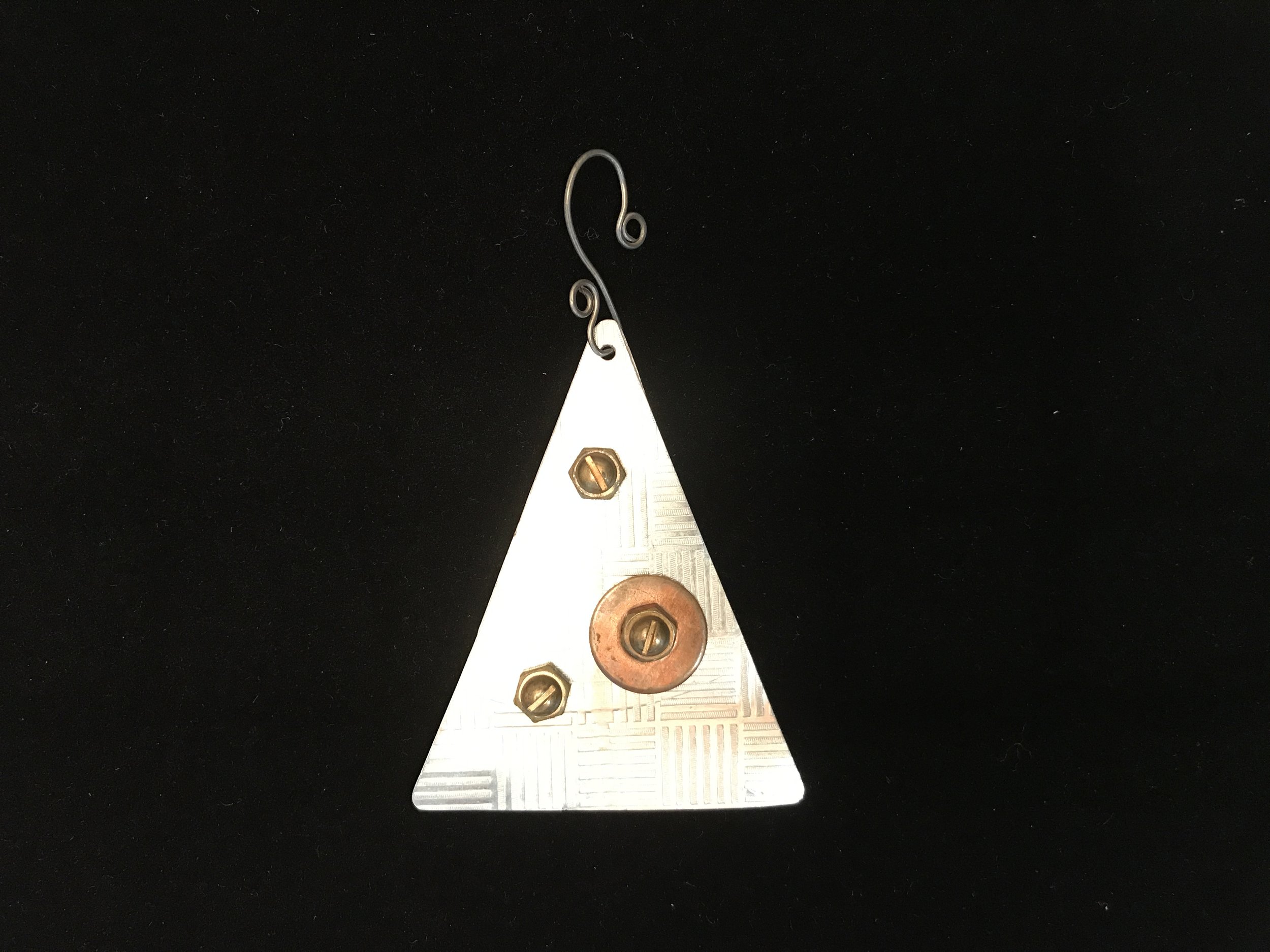 Steampunk Christmas Ornament
This stylized Aluminum Metal Christmas Tree Decoration is shaped like a Christmas tree and textured in a checkerboard geometric pattern. The Steampunk Christmas ornament is studded with brass screwheads and copper washers to form it's decorations.
Dimensions: 3" x 2"
Christmas Tree Decorations
These rustic Christmas tree ornaments are metal Christmas ornaments shaped like Christmas trees. Some of these Christmas tree decorations have textured blocks of copper, brass and aluminum. Some area stitched together with copper wire. Some of the Crhistmas ornament trees are decorated with rivets, brass screw heads, copper washers and see-through holes. They are like steampunk Christmas patchwork quilts.