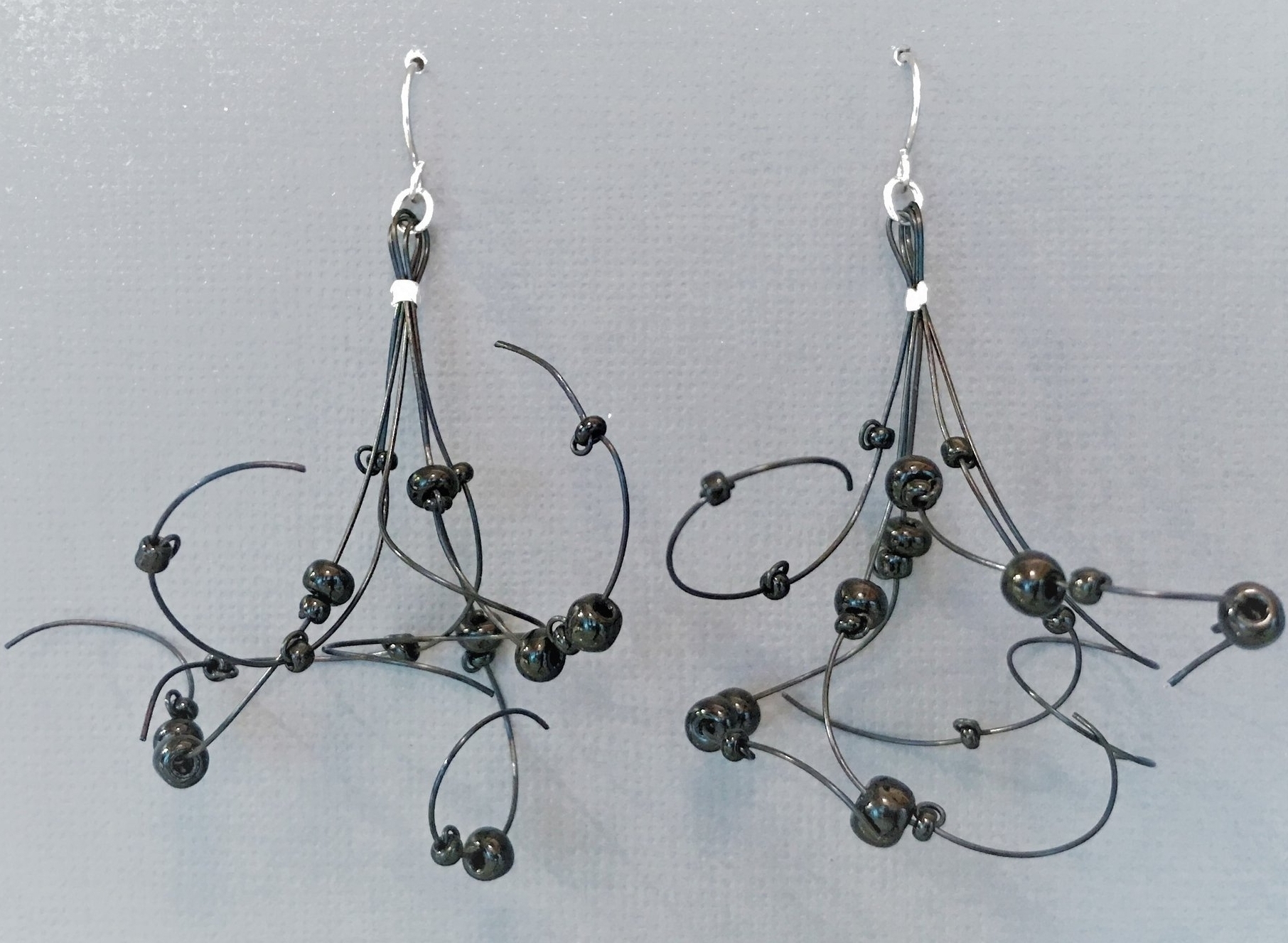 Beaded Tassel Earrings
Whimsical Jewelry
The latest fashion trend
Beaded Tassel earrings are soft, lightweight and easy to wear. Lacy free-form curls dance around your face. Each strand of fine wire is coated with nylon, making it flexible, strong and supple. Beads are added to the fringe, giving these earrings a fanciful look. The ever-changing characteristics of individual strands make the exact size and shape approximate.
Materials: Nylon Coated fine steel wire, glass, Surgical steel Earring Hooks
Length: 1 1/2 " (aproximate)
Tassle earrings are available here in three colors, but can also be special ordered in any color or combination. The wire is available in Gold, Silver and many other colors. Simply drop me an email explaining what you have in mind.